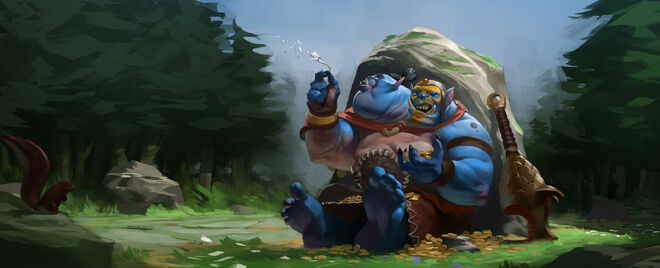 The latest DOTA 2 patch has hit the servers and in its firey wake comes Ogre Magi, the multi-casting two-headed beast. Just like all DOTA 2 Heroes, his abilities are liable to change for the time being. Regardless, he's a natural fit and one of the few melee Intelligence heroes in the game. Check out his abilities and let me know what you think.
Note: Images comes courtesy of Cyborgmatt .
Ad blocker interference detected!
Wikia is a free-to-use site that makes money from advertising. We have a modified experience for viewers using ad blockers

Wikia is not accessible if you've made further modifications. Remove the custom ad blocker rule(s) and the page will load as expected.